Recently I created a Patreon. Click on the link and check it out.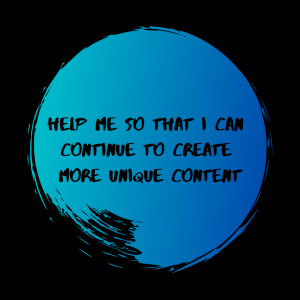 I would love to do all of this full time, but that is not possible right now. If you want to support in this you can support me on Patreon.
I have only just started setting this up, but I welcome you to be a part of my journey and helping me make this blog possible, so that I can continue to make more and better content for all of you.
A bit about me

I do a lot of different things, but mainly I blog about life with autism spectrum disorder and how I try to live in a world that doesn't encourage us to be different.

If you don't know anything about me yet, then read this blog or find me on social media.

Archives